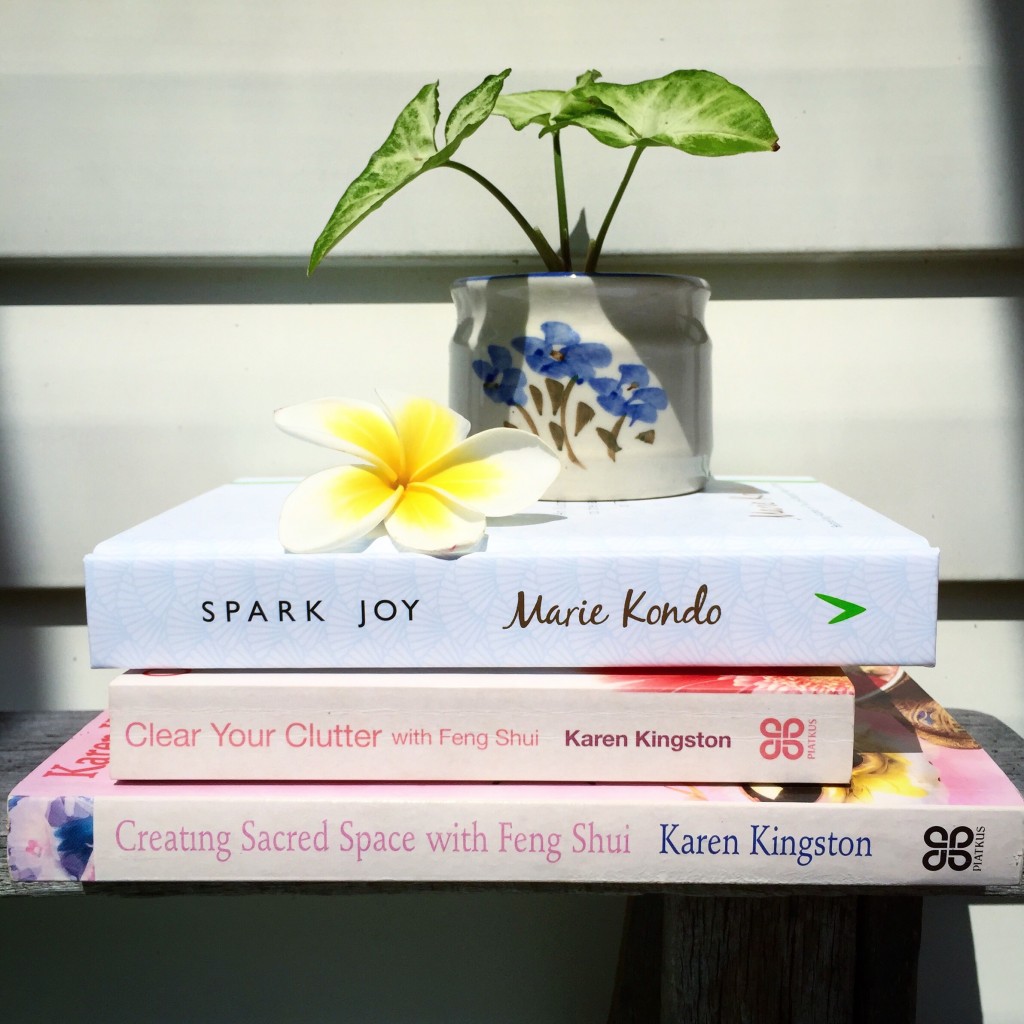 Marie Kondo, author of 'The Life-Changing Magic of Tidying Up: The Japanese Art of Decluttering and Organizing' was listed by Time's magazine last year as one of their '100 most influential people' in 2015.  A Japanese organising consultant and author, she has written four books which have sold more than two million copies worldwide.
Unlike others who have written about clutter, the secret of the KonMarie method is to focus on what you want to keep, NOT what you want to get rid of.  Her process of elimination revolves around identifying possessions that 'spark joy', and then treating those with respect and care while letting go of EVERYTHING else.
There are many great books available on clutter clearing these days and whilst it is important to acknowledge Marie Kondo's approach and success, it would be remiss of me to not talk about another leading lady in the field Karen Kingston.
Infact, my very first introduction to feng shui was via Karen Kingston's book 'Creating Sacred Space with Feng Shui' in 1997.  This book alone sold over one million copies around the world and her follow up 'Clear Your Clutter with Feng Shui' sold nearly two million.  
According to Kingston, more clutter, means more stuck, depressed energy in your space—and that can negatively affect your personal energy, mental state, and overall wellness.  She defines four types of clutter:
things you don't use or love, 

things that are untidy or not organised,

an excess of things that don't fit into a space, and 

unfinished things.
The exciting news is that a revised (now third edition) of her book 'Clear Your Clutter with Feng Shui' was released in Jan 2016.  Considering the original came out in the late 90's and the technological advances we have made since then, it is easy to see why a new edition is appropriate.
The new edition expands on the types of clutter in our modern lifestyle, to include things like time clutter and the area I am most interested in virtual clutter – such as photos and emails.
If there is one think I know, it will bring me immense JOY to get my virtual clutter under control!
If you'd like some tips on managing your own, or want to reduce your clutter in general, I highly recommend exploring the work of both of these incredible women.