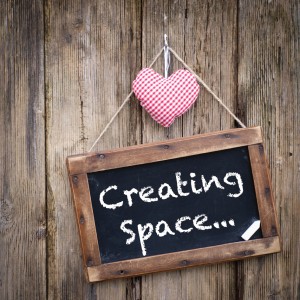 When we fill up our homes, our heads, our tummies, we deprive ourselves of one of the most luxurious gifts we can experience – the gift of SPACE.
As an example, do you have more cupboards than clothes or more clothes than cupboards? Our wardrobes are a common area where a lack of space manifests. Interestingly, according to the 80/20 Rule (or Pareto principle, inspired by Italian economist Vilfredo Pareto in 1906) we only wear 20% of our clothing, 80% of the time.
A good way to test this is to turn all of your coat hangers around backwards and when you take an item of clothing out, turn the coat hanger the right way around. After a few weeks or months it is obvious which items you are not wearing and you can create space in your wardrobe by donating some of them.
Considering the 80/20 rule in another way, have you ever tried to find something in a wardrobe, that you could not squeeze one more coat hanger in? Imagine, if there was 20% of free space in there instead. Looking through would be a breeze and your clothes would also be hanging better.
The 80/20 rule can be applied throughout the home in filing cabinets, draws, storage rooms and more. It is also used a lot in business, time management and productivity. I highly recommend exploring it more.
Back to the value of space, if we consider the sayings 'no room to swing a cat', the desk being 'crowded' and having no 'elbow room', they all invoke a feeling of constriction and restraint.
In comparison, the idea of having 'room to move' and 'breathing space' invoke an immediate sense of relief and ease.
The amount of space in your home, mirrors the space in your mind and heart. Do you have room to spread your wings? Can you create more?
Intentionally creating and cultivating space in your life is a rewarding act of self care that will reap many benefits. The key is to MAINTAIN the space, once you have created it!