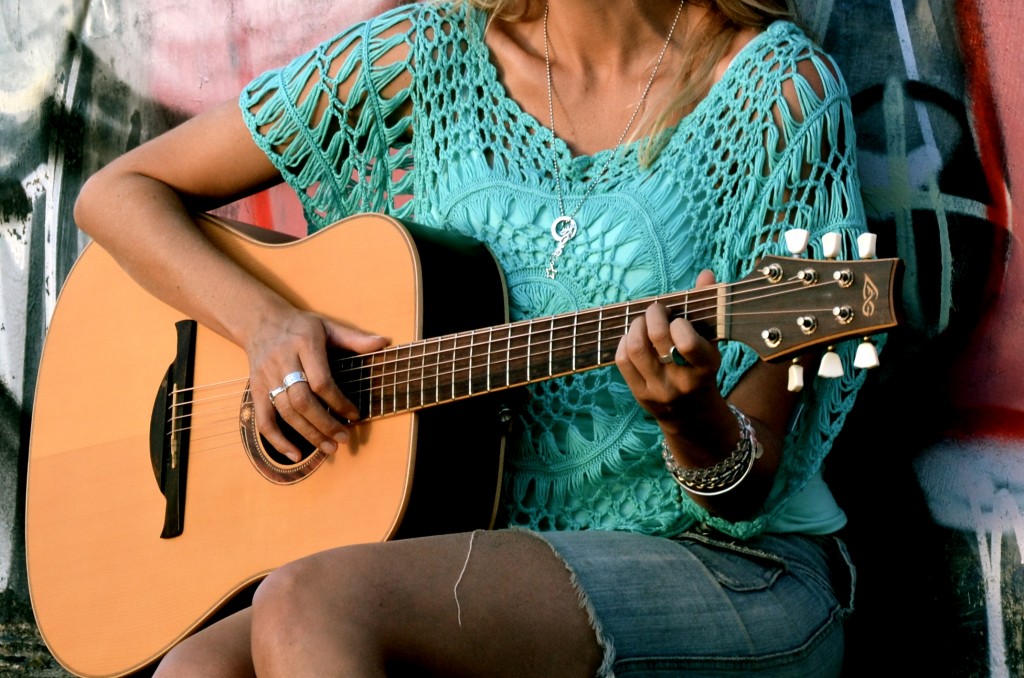 January 2013 marks the 10 year anniversary of the Canberra Firestorm…apparently now scientifically known as the worlds first (documented) Fire Tornado!
It's hard to not think about the anniversary, especially with the current fires devastating Tasmania.  The 'threat' of bushfire season & daily forecasts of hot, dry, windy days though out summer.
Coincidentally, my guitar's name is 'Summer'.
Music is such an intrinsic part of my life & being – though it's more about a healing avenue for me so we rarely venture from the 'concert stage' of my bedroom & imagination!
Maybe that will change someday but for now I am just grateful that I've picked up enough chords over the years to be able to play a few of my fav songs & create some of my own little ditties.
I'm yet to get past always having daggy rhyming lyrics & a tendency to using the good ole basic C,AM,F & G chords…but like I said, there is something very healing in it for me.
Summer & I are best friends & we rarely go more than a few days without a good catch up!
All this is a preamble to my little song about the Canberra Fires – Landmarks.
We didn't just loose our family home on 18th Jan 2003, many of the significant landmarks of my entire life were also destroyed.  Especially my favourite walking spots in the pine forests and surrounding hills – the 7 or 8 different places I reliably found solace in visiting.
The very places I yearned to escape to after the fires, once so full of life & natural beauty…had become barren, black ash wastelands.
Nature is so gracious in how she handles these things (much better than people), bouncing back quickly with her incredible, regenerative spirit.
But many of the landmarks from my childhood would never be the same.
This song is my way of honouring their legacy in my heart, while also reflecting on how precious life is…

landmarks
in just one day everything changed
the world we knew was no longer true
suddenly homeless in every way
all of our landmarks stolen away
we'll start again we had to say
the path is long but we are strong
so much to do building anew
our hearts were blue
but soldiered through
can you recall what made it home?
was it the landmarks we'd always known?
they're only memories now
deep in our hearts
but isn't that where home begins right from the start?
the best and worst of mother earth
we watched our land as she re-birthed
our love of Duffy rising tall
somehow we got through it all
and so began a brand new day
and brand new landmarks came our way
reminding us that we did belong
somewhere special all along
but in just one day everything had changed
and we truly knew
what's truly, true
that getting to share another day
means more than what landmarks convey