It is my great pleasure to introduce another of my fav Peeps – Jules Galloway!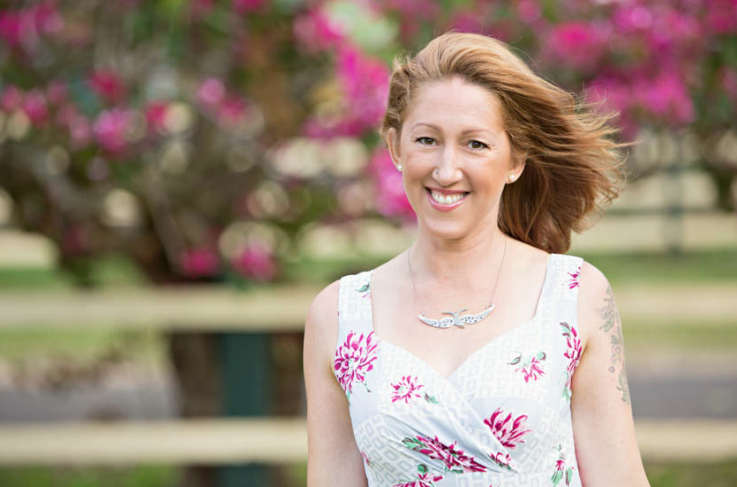 Hi, I am Jules Galloway.  I make healthy eating fun and exciting for those just starting out on a gluten free or paleo diet!
HOME:
What does home mean to you?
Having moved around a lot between the ages of 16-30, home to me used to be a transient affair, with boxes sometimes not even being unpacked between moves. These days, home to me means a more stable environment, a safe place to put down roots, and given that I work from home, it has become a place I can feel inspired and let the creative juices flow.
Can you share with us 5 words to describe your current home?
Cute, little, eclectic, cosy, friendly.
Can you share with us 5 words to describe your dream home?
Cute, little, beachy, airy, vintage.
Can you share one tip from your home to ours?
I always think that a new home never quite feels like yours until you've had a party in it. Loads of laughter is awesome for cleansing a house – better than any smudge stick!
HEART:
Can you share with us 5 words to describe your heart?
Open, happy, loving, kind, curious.
How do you care for the sacred space in your heart?
With lots of love and nurturing. Time out with hubby. Yoga. Helping others.
SHINE:
Can you share with us 5 words to describe your shine?
Funny, playful, creative, colourful, infectious.
How do you nourish & fuel your shine?
By surfing! Riding waves makes me happy and helps me forget any stress.
How are you currently sharing your shine with the world? 
My website is a go-to place for recipes, health info and inspiration to help you live a shiny, healthy, paleo and gluten free life.
My eBook "Desserts Raw and Simple" is currently on sale for $15.95 – visit my website to grab yours. More eBooks launching soon!
Look out for more events in 2015, including Paleo Health Retreats (the next one is August 21-25 in Byron Bay), Gluten Free High Teas, Workshops and more!
Thank-you so much Jules for sharing these delicious insights into your radiant Home Heart Shine!

Where are the best places for my peeps to EMBRACE you online?
In wrapping up, is there anything you would like to share with my readers about how we met, our connection or anything we EMpathise on?
Sure…Em and I are both part of a like-minded group of local business women who meet regularly for mastermind sessions and to support each other.  Collaboration is better than competition, and leads to abundance for all!
And last but not least is there a question would you ask me as 'The Home Alchemist'?
Yes, what are your best decluttering tips… help!
My advice is to start with a small area, one drawer, a table or corner of a room.  Spend some time clearing it and setting it up as you want and then make an absolute commitment to keeping this area clutter free.
Develop the habit here and watch it's influence grow and expand through your whole home.
THANKS again Jules for sharing these insights into your beautiful HOME HEART SHINE!!!
Sending lots of love & bright blessings your way…
Em xo
Did you enjoy this post?  What aspects of Jule's Home Heart Shine can you relate to?  Let me know in the comments below…