I am blessed to be surrounded by many amazing and world class people and I have been thinking about ways I could introduce you to them…
So, I've decided to start a new regular post called 'Peeps to EMbrace' and I just know you will be inspired to embrace them in your life as well!
Each month I will ask someone special to share insights regarding their 'Home. Heart. Shine' through the questions as below.
So without further adieu, it is my great pleasure to introduce our very first Peep to EMbrace – the absolutely lovely Veet from Veet's Cuisine.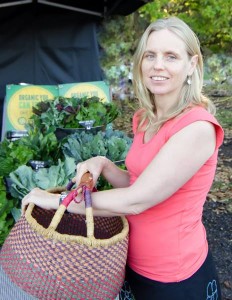 Hi, I am Veet of Veet's Cuisine.  Veet's Cuisine is a vegetarian catering business and also The Vegetarian Cooking School.  I love to share recipes and do so weekly through my blog and on my facebook page.  It is my mission to assist those who want to live healthily as a vegetarian.  I have been a vegetarian for almost three decades (with a 6 month hiccup in there) and have a wealth of knowledge and information I want to share.
HOME:
What does home mean to you?
Home is usually my sanctuary a place I feel really safe in and choose above all other places to spend time in.
Can you share with us 5 words to describe your current home?
Beautiful, Stunning, Open, Spacious, Charming and Comforting
Can you share with us 5 words to describe your dream home?
Spacious, Nurturing, Open, Close to nature, and Magnificant
Can you share one tip from your home to ours?
Minimalising clutter or possessions in a home makes me feel expanded and helps me to relax.
Have a place in your home where there is minimal clutter or 'things' where you can breath nice an deep and feel totally at home.
HEART:
Can you share with us 5 words to describe your heart?
Open, Vulnerable, Sensitive, Guarded and Loving
How do you care for the sacred space in your heart?
I breathe and relate with others, I discuss how I feel at any opportunity, I listen to its needs and even if I can't always follow through at first I do in time.
SHINE:
Can you share with us 5 words to describe your shine?
Immense, Radiant, Adventurous, Exciting and Ever changing
How do you nourish & fuel your shine?
I take time out to be with myself, I immerse myself in what I am doing and I follow my energy.
How are you currently sharing your shine with the world? 
I am starting a wonderful new adventure in my business a training for people who want to be vegetarian chefs and for those who want a greater understanding of how to have a life as a healthy vegetarian.
It is a hands on training and I am beyond excited to be leading it along with experts in specialised fields.
My grander vision is to have my own home with my partner and then build a premises from which the trainings will be run with its own vegetable garden and fruit orchid.
Check out the training at http://www.veetscuisine.com.au/the-vegetarian-cooking-school/   and sign up for your free ebook at that contains 7 iron rich recipes and lots of wonderful information and helpful tips on how to absorb iron http://www.veetscuisine.com.au/blog/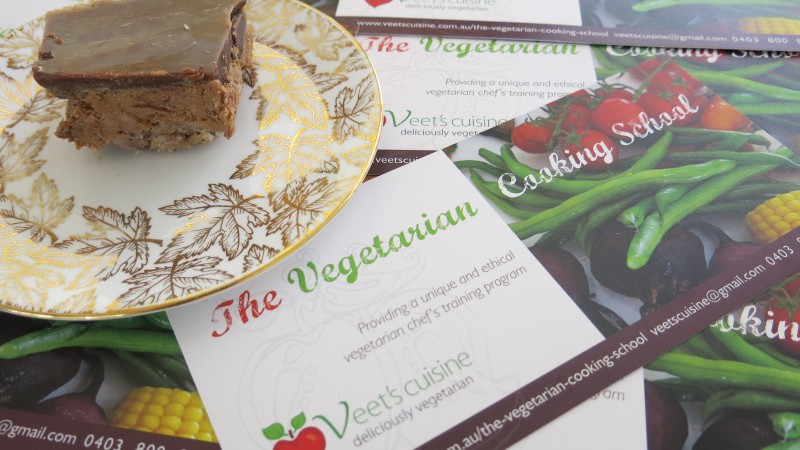 Thank-you so much Veet for sharing these insights into your radiant Home Heart Shine! 
I only wish I could go back in time and tell my younger self (who became vegetarian at 12 years old) that I would not always feel so alone and that I will meet other like-minded people in the world, such as yourself with whom I will instantly feel 'at home'.
In wrapping up, is there anything you would like to share with my readers about how we met, our connection or anything we EMpathise on?
Yes, I met the gorgeous Emily when we were both working on a somewhat stressful retreat.  Every time I saw Emily my body relaxed and I felt like I could breathe properly again.   A few days after that retreat finished I stumbled across Emily's Suddenly Homeless project and was so touched by Emily's personal story and by her commitment to helping others.
Whenever I see Emily's face my heart smiles somehow – I feel very connected to Emily without even knowing her all that well as I feel we are fellow nurturers on a similar path.
And last but not least is there a question would you ask me as 'The Home Alchemist'?
Yes, I do a lot of work from home especially computer work and this impacts on my feeling of secure and safe in my own home.

How can I have my work at home but also cut off from my work in order to feel safe?
This is such a great question Veet and one I will definitely expand on more in future posts (as more and more people are working from home these days)!
Feeling safe and secure in your own home is a very important foundation for your Home. Heart. Shine.
Thanks to my 'Suddenly Homeless' experiences I realised that we must do more than just create physical environments where we feel safe and secure, we must cultivate the sense of safety within our own hearts too.  This way, no matter what happens around us, we ALWAYS have a strong foundation we can rely on.
I am currently developing information on how people can best do this as well as a beautiful audio meditation that will be available for free download (so stay tuned for these)!
In the meantime your question mentioned computer work and I relate to how that can feel intrusive in the sacred space of your own home.
Creating boundaries through your intention and actions can be a great way to manage this.
Are you working from the same space when using your computer or do you move around your home?
Creating a space specifically for this type of work can be handy as you know when you are in that space, that is what it is what happens there.  It physically creates a boundary and then the rest of your home can be for more personal purposes.
Energetically, I would consider if your wifi and computer are on most of the time in the background?
If so, are you willing/able to more consciously chose times for them to be on so create more 'down-time' and conscious space from them when they are not in use?
So often we have them on all the time and let inflowing emails, messages etc distract us from what we were in the process of doing.  Who has the power then?  You, or the outside world?
Most of all I would suggest you ask your loving heart to guide you on what will work best for you and remember that even your computer work is meaningful, as it supports you to share your gifts & passion with the world!
THANK-YOU again Veet for sharing these insights into your beautiful
HOME HEART SHINE!!!
Sending lots of love & bright blessings your way…
Em xo
Did you enjoy this post?  In what ways do you relate to Veet's Home. Heart. Shine?  Let me know in the comments below…