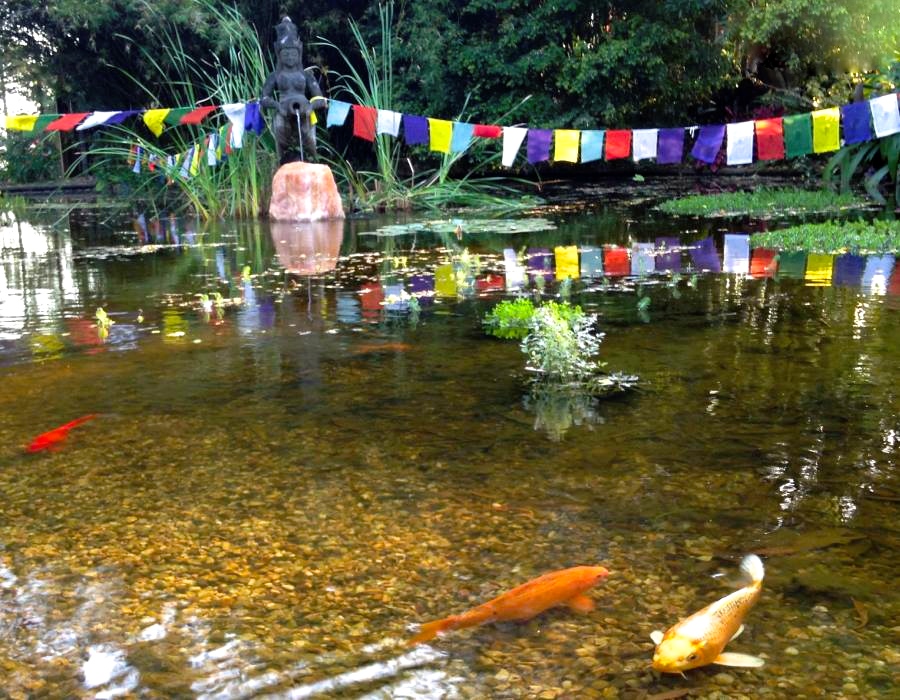 'Interestingly, koi, when put in a fish bowl, will only grow up to three inches. When this same fish is placed in a large tank, it will grow to about nine inches long.' – Vince Poscente
I've recently come across several stories from around the world about the success of a unique approach to homelessness – giving homeless people homes. Literally, just giving them a little space of their own to live, without any expectations of anything in return. No surprise, the people thrive! Many have gone on to totally transform their lives overcome addictions, find work and even take pride in paying rent.
You would think it is a no brainer, but apparently it is only a relatively new approach. It got me thinking about the power of spending time somewhere, that you really want to be. Most of us are fortunate enough to have a place to call home, however in modern life many of us are still lacking something that really makes our hearts sing – sacred space.
There is not really a specific definition for sacred space. It is very personal and our relationship to it will often change over the course of our lifetime.
Essentially, it is somewhere to retreat to. Somewhere we feel able to truly relax and restore our connection to ourselves, our dreams and to the natural order of the universe.
It would be easy to generalize and suggest that a meditation/yoga room with a beautiful altar, fresh flowers and candles is ideal sacred space. However it is the intention with which the space is entered that imbues it as sacred. For example a man cave, or shed can be just as sacred to the person who spends time there.
One beautiful aspect of sacred space is that it is not limited by physical restrictions or budgets. If it is not practical to designate an entire room or space to be your very own 'haven', then there are many other ways to create a sense of sacred space such as –
Regularly spending time in places you consider sacred, for many this will be a place in nature – one of our beautiful beaches or our sacred tea-tree lake. It could be a place of worship or even a local café?
Perhaps it is more an activity where you connect to sacred space within, a regular women's or men's gathering, a yoga or meditation class, maybe time spent cultivating a community garden?
Or maybe you could spend time in places intentionally created and held as sacred space, locations such as the Crystal Castle (as pictured above) or even the treatment room of a local healer, massage or reiki therapist. Soaking in sacred space this way will help you cultivate more of it once you get home.
Just as giving a home to someone can bring them back to life, time in sacred space, can bring great balance and harmony back to your own life allowing you to reach YOUR greatest potential.