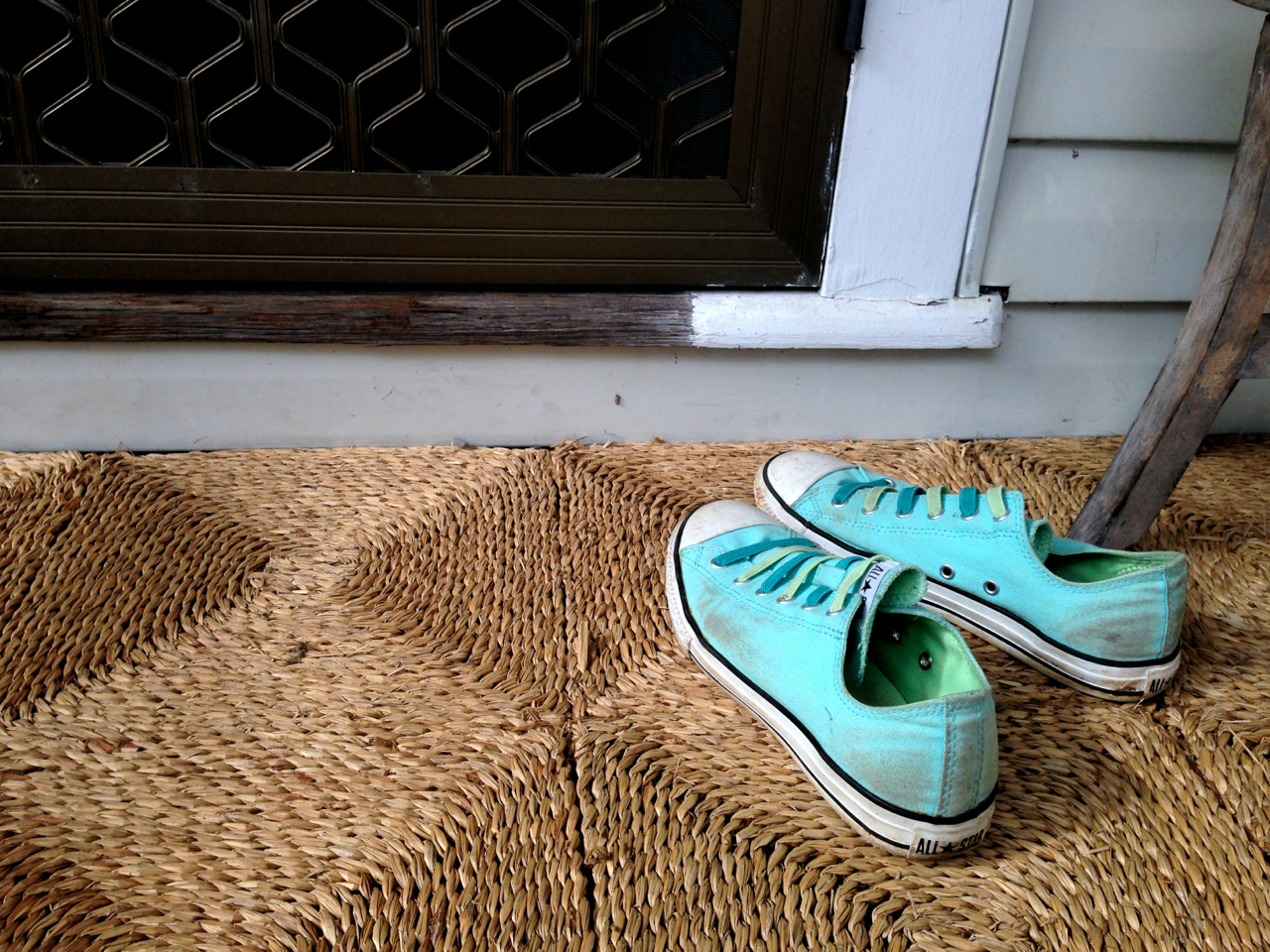 In the last 30 years there has been a dramatic increase in ailments such as asthma, chronic fatigue, allergies and other seemingly unexplained symptoms, which many believe can be attributed to 'sick building syndrome' or multiple chemical sensitivity, especially within the home.
Either way, when you start to explore the amount of chemicals that sneak their way into our homes it is frightening. Even if you are currently quite healthy it is important to consider ways you can DETOX your home and Spring is the perfect time to do it.
Here are 3 simple ways to get started:
Shoes off – did you know that car exhausts emit toxic chemicals and heavy metals that settle on the paths you walk, which are then tracked into your home on your shoes?
Likewise lead and coal tar (known carcinogens) are often tracked in this way. Removing your shoes is even more important if you have carpet in your home as carpet can become a sink hole where toxins cumulate.
Toxic chemicals are particularly damaging to the growing nervous and immune systems of children who often spend a lot of time playing on the floor. Pets are also vulnerable. In short, everyone benefits when you leave your shoes at the front door.
Dust regularly – consistent dusting can make a big difference because dust gives toxins something to stick to. Detoxing the home is largely about improving the air quality so keeping your home dust free is one of the simplest and most effective steps you can take.
Switch to 'Green' products – sadly, the most common toxins coming into the home are brought in through your regularly shopping!
Cleaning, laundry and personal care products are the main offenders. Thankfully, these days there are lots of healthier alternatives to chose from. My personal pet hate is synthetic fragrances, but other things to watch out for include antibacterials, phosphates, sodium hydroxide, APEs (alkylphenol ethoxylates), DEAs (diethanolamines), SLS (sodium lauryl sophates) and butyl cellosolve.
When you start detoxing your home it can feel abit overwhelming and it can take time to create better habits. However, if you break it down into maintainable steps, you will quickly gain momentum and reap the rewards. You deserve a home that is as good for your body, as it is soothing for your soul.