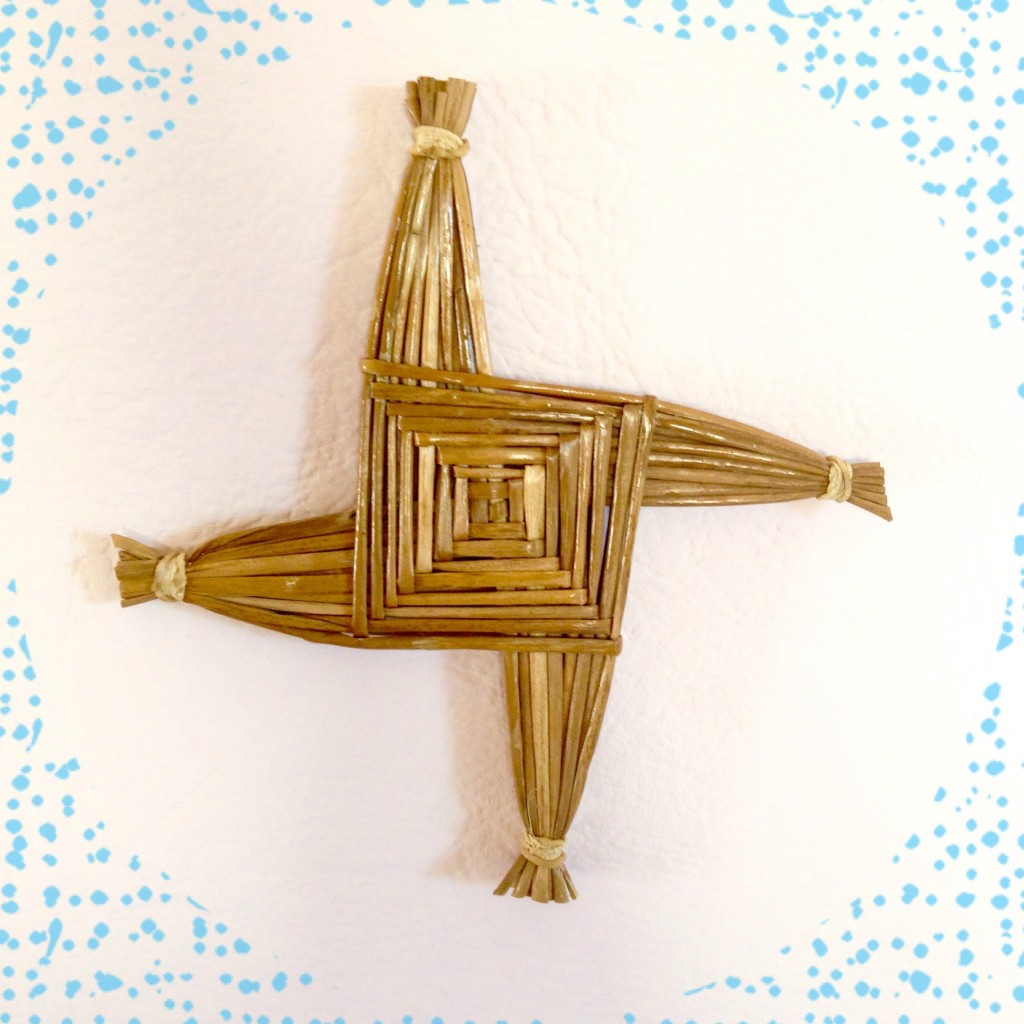 Across Ireland people still adhere to the old tradition of mounting a St Brigid's cross in a place of honor in their home, to protect against fire and evil spirits.
St Brigid's symbol is the cross made from rushes.  As the shamrock is associated with St Patrick, this simple cross is associated with Brigid.  Known as an Irish christian symbol, the original design was probably inspired by the pagan sunwheel.
There is a story that an old pagan chieftan lay delirious on his deathbed in Kildare.  His servants summoned Brigid to his bedside, in the hope this saintly woman might be able to calm his restless spirit.  As she sat by his bedside, she picked up some of the rushes which were strewn across the floor of the room.  As her fingers played with the dry strands, she started weaving them together, eventually forming a cross.
As she worked she explained the meaning of the cross to the sick man.  Her calming words brought peace to his soul.  Captivated by her lesson of love and enlightenment, the old chieftan asked to be baptized as a christian, just before his death.
To this day the tradition of weaving the Brigid's cross is carried on throughout Ireland and in other parts of the world.  A new cross is woven each Saint Brigid's Day (the 1st February) and placed inside the house over the door.
The old one is burned to protect against fire and evil spirits.
May Brigid bless the house wherein you dwell
Bless every fireside every wall and door
Bless every heart that beats beneath its roof
Bless every hand that toils to bring it joy
Bless every foot that walks its portals through
May Brigid bless the house that shelters you.
Did you enjoy this insight?  Do you have symbols in your home you would like to know more about?
Let me know in the comments below…