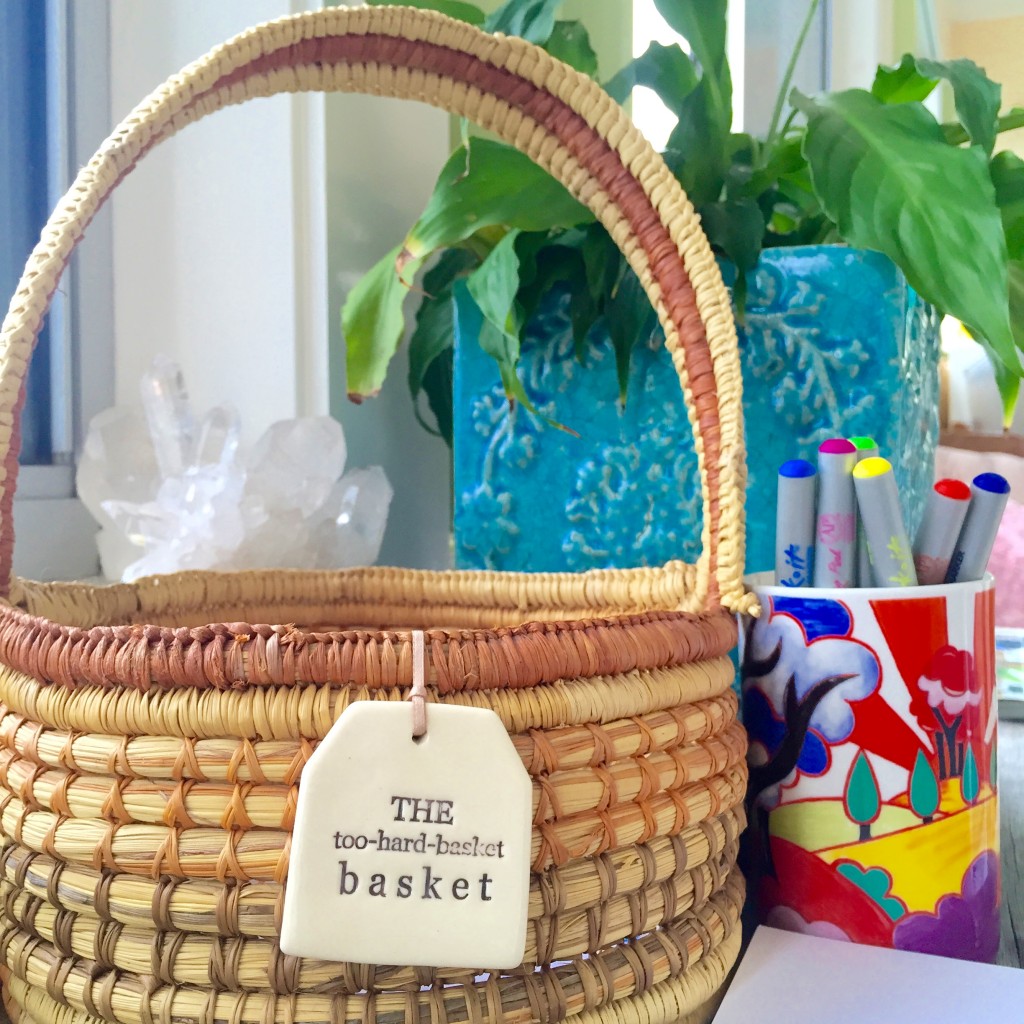 How do you like my lastest feng shui enhancement – 'the too hard basket'?
Up until finding this brilliant little ceramic tag a few days ago, I had never really thought about how we let our worries and concerns spill throughout the entire space of our homes.
I saw the tag in a shop, had a giggle and quickly moved on.
However, the idea of literally creating a 'too hard basket' where I could dump all my perceived 'problems' pulled me back to buy it straight away.
I already had a basket at home that I knew it would sit on beautifully…and now I have a place to consolidate all my 'woes'.
We all have varying degrees of worries and concerns and it actually feels really good to have created a home for mine!
Whenever something comes up that I just do not know what to do with, I am going to to write it on a little note and lovingly place it in my basket.
Primarily it will be a way of getting things out of my head, owning that there are some things I just do not know what to do about, and trusting that now that I have handed it over, the universe will know what to do with it.
I haven't decided where in my house I will keep it yet.  But it certainly feels better to be condensing the negative thought-forms of any worries into one special spot.
I suspect I will move the basket around every few weeks so it doesn't stagnate anywhere.
And I will do a regular ritual to burn everything in it (probably in conjunction with the full moon) to further let go.
It is amazing how the metaphorical 'too hard basket' no longer feels like a burden, it actually feels like a powerful tool supporting my journey home.
Infact, I would go so far as to say I now LOVE it!
Maybe you could introduce one into your home too?  Be sure to let me know how it goes if you do…
Emily xo