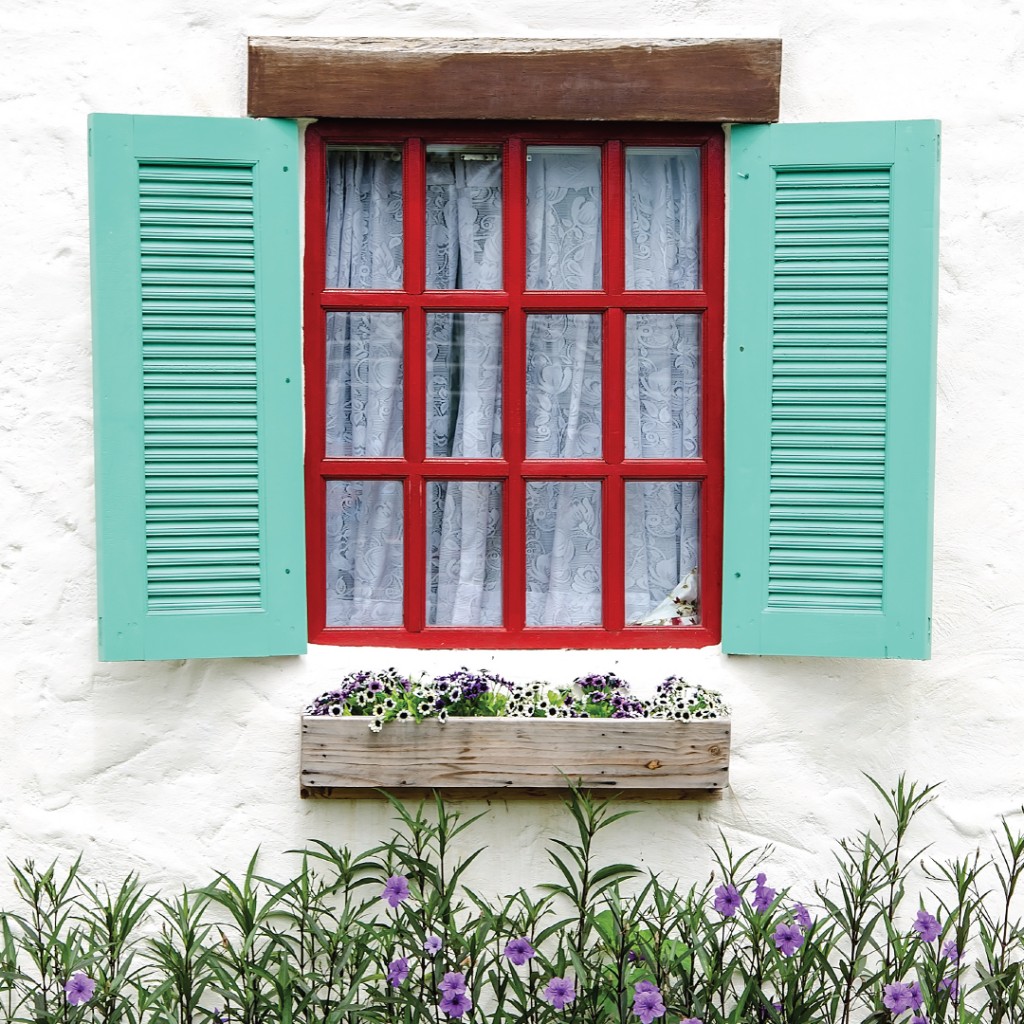 'Our home is the caretaker of our memories.  From our windows, our imaginations take wing' – Kent Nerburn
In the ancient art of feng shui, the windows represent the eyes of the home.  Second only to the doors, they offer important avenues for chi (energy) to enter a space.  They also provide the view out to the world and as such are connected with how we assimilate and take in information from the world around us.
Our windows are also connected to our physical eyes, so if you are having any problems with your eyes it is a good idea to look at the condition of the windows in your home – are there any broken windows, or any that do not work properly that could be attended to?  In older homes there are often windows that are painted or locked shut.  If this is the case, it can be useful to ask if there are any aspects of life you have not been willing to look at?
Just as the quantity, size and type of windows affects the chi entering your home, so to does the quality, type and colour of window coverings, blinds and curtains.  Not to mention their condition – who hasn't experienced the frustration of a broken blind at some point?
Observing what is seen through different windows and how this changes through out the day and even throughout seasons over a year can be an interesting way to increase your connection the world around you.
I will never forget the morning I looked out my bathroom window and noticed a vibrant hot pink colour that I had never seen out that window.  Upon further investigation I discovered quite a big pink frangipani tree was growing in the 'jungle' corner of my garden and had it not flowered, I would still not even know it was there.
It was a great reminder to stay open to surprises…even in the seemingly mundane corners of life.
So, how you can you use your windows to empower your home and life?
Simply opening them regularly is one of the quickest ways to uplift the energy of your home and improve the indoor air quality.
And, if you are ever seeking clarity on a matter or want to see the truth of a situation…try giving your windows a good clean – you might just be surprised by what you begin to see!